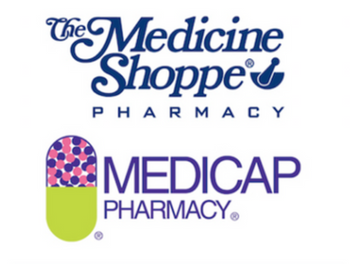 Medicap Pharmacy® Franchise
Medicine Shoppe International, Inc. is dedicated to creating high quality, result-driven business ownership opportunities in professional retail pharmacy under both The Medicine Shoppe® Pharmacy and Medicap Pharmacy® brands. An established franchise system with over 50 years of experience working with retail independent pharmacies, Medicine Shoppe International works with individuals interested in opening a new pharmacy or acquiring an existing operation. We also support independent pharmacy owners who wish to enhance their existing brand through our Co-Brand offering, allowing the opportunity to maintain your unique identity while leveraging the power of the Medicine Shoppe or Medicap Pharmacy brand.
We'll provide you with the tools and support you need to succeed in a competitive, ever-changing industry. From help choosing a location to managing reimbursement, you will have the support you need to improve performance, streamline your business processes, maximize your revenues and help you remain focused on patient care. We use a turnkey approach to help you launch and operate your own franchise, and we offer core services that meet the needs of today's independent pharmacy owner.
If you are interested in owning a Medicap Pharmacy or Medicine Shoppe Pharmacy franchise, please contact Connie Lane, Director of Franchise Development, at connie.lane@cardinalhealth.com or 314-872-5382.
The information provided in this website is not intended as an offer to sell, or the solicitation of an offer to buy a franchise. An offer or solicitation can only be made by a franchise disclosure document. This communication is not directed to residents of any jurisdiction that requires registration of a franchise prior to offering and selling a franchise in such jurisdiction. No franchises will be sold to any resident of any such jurisdiction until the offering has been registered and declared effective by such jurisdiction and the required offering circular has been delivered to the prospective franchise owner in compliance with applicable law.
© 2020 Cardinal Health, Inc. All Rights Reserved. The Medicine Shoppe, Medicap Pharmacy, and Cardinal Health are trademarks of Cardinal Health, Inc.